Next Leda Tournament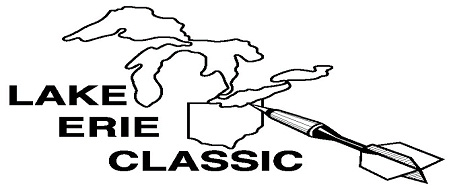 September 9-11, 2016
at The Holiday Inn
7701 Reynolds Rd
Mentor, OH 44060
flyer .pdf
League Calendar
08/17/16-Carol Tournament, Glory Daze
08/20/16-Banquet/Picnic, SNPJ Kirtland
08/31/16-Fall Captains Meeting, Lino's
09/9-11/16-Lake Erie Classic, Holiday Inn Mentor
11/05/16-8th Annual Cricket for Breast Cancer, Quail Hollow
12/28/16-Winter Captains Meeting, Lino's
Current News
Glory Daze will be hosting The 3rd annual Carol Dart Tournament on Wednesday August 17, 2016. Registration for the blind draw tournament will close at 7:30 PM. There is a $5 entry fee, and Glory Daze will also donate prize money.
The annual awards picnic is on August 20, 2016. Sign up forms and payment must be returned to the office by August 10, 2016 in order to attend. Sign up form .doc/Sign up form .pdf
REMINDER: You can't add a player without first getting approval from the league office.
Memberships are valid September 1st to August 31st.
Drop boxes for score sheets have been placed at Stadium Grill and Linos. The score sheets will be picked up every Thursday at noon. If you choose to use this method to turn in your score sheet, it must be in the drop box before they are picked up on Thursday. If they are dropped after the pickup, scores will not be entered until the following week and penalty points will be assessed for being late.