Next Leda Tournament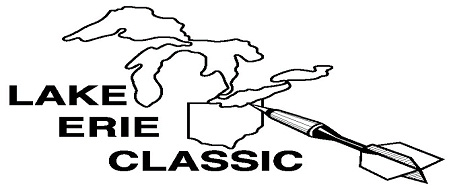 The Lake Erie Classic
September 5 - 7, 2014
at The Holiday Inn - Mentor
7701 Reynolds Rd (Route 306)
Mentor, OH 44060
Flyer .pdf

League Calendar
08/02/14 - Deadline for Fall Rosters to be turned in
08/23/14 - Summer Picnic at SNPJ - Kirtland, OH
08/27/14 - Fall Captain's Meeting at The Stadium Grill - Mentor, OH
09/03/14 - Fall season begins
09/5-7/14 - Lake Erie Classic at the Holiday Inn-Mentor, OH
Current News
There are raffle tickets available for the Classic. They can be purchased from any board member and are $5. The Grand Prize is a hotel room for the Classic, 2nd Prize is a free entry into a singles event (Mens or Womens), and 3rd Prize is free entry into all of the blind draws.
The Challenge of the Lakes is returning this October. We will be welcoming our Canadian friends for the Challenge and to help us celebrate 30 years as a league. The 3 day event will be held October 17th - 19th at the Holiday Inn in Mentor. More details on try outs and events for the weekend will be posted soon.
Fall rosters are due in by August 2, 2014. The Captain's Meeting will be August 27, 2014 at The Stadium Grill in Mentor.
We have changed memberships - They used to be valid from May 1st to April 30th. They are now September 1st to August 31st. Effective now, so you can play summer season and not have to pay a membership this year.
REMINDER: You can't add a player without first getting approval from the league office.
Drop boxes for score sheets have been placed at Stadium Grill, Linos, and The Coyote Bar & Grill. The score sheets will be picked up every Thursday at noon. If you choose to use this method to turn in your score sheet, it must be in the drop box before they are picked up on Thursday. If they are dropped after the pickup, scores will not be entered until the following week and penalty points will be assessed for being late.